This is our HPI PRO 4. It has been converted to Hara specs and is using Novak brushless (4.5) power and team Orion Li-Po packs. Despite being 5 years old, this car runs very well, and is still competitive against all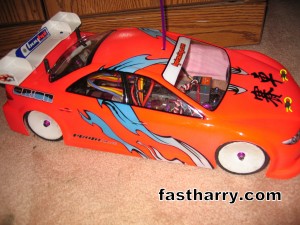 current cars on the market.
Related posts:
fastharry™ vintage HPI RS4 MT 4wd truck This is an HPI RS4 MT, 4wd truck, a...