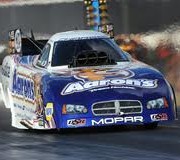 This is a great radio interview from the "The Car Doctor  with Ron Ananian" show on WOR AM radio in New York.  The interview took place on June 11, 2011 and it features a really cool race car driver,  Jack "Fast Jack" Beckman.  "Fast Jack" races an NHRA Top Fuel Funny Car, an elite class of racing that puts on a show like no other. There are many great racers who are dedicated to their craft, but after hearing the interview, you get the impression that Jack is a notch above  with his love and appreciation of every day life. That makes him an all around great guy in our book and we look forward to following him on the NHRA circuit.
Jack races for Don Prudhomme racing and is sponsored by Valvoline and Aarons. You can read more about Jack at his homepage, GoFastJack.com. Show jack your support and "like" him at his facebook page.
And don't forget to listen to Rons show. He has great interviews on top of the best Auto Repair show going.
Related posts: