We thought you might enjoy looking at one of the coolest Remote Control Monster Trucks ever made. The OFNA 1/8th scale Twin Titan shocked the RC Monster Truck scene when it was introduced a few years back. This Limited Edition beauty was made with a special chromed chassis that was stamped with a serial number to remind everyone how exclusive they were. Word has it that only 1000 of the limited editions were made before switching to a standard non-chromed chassis.
The OFNA has many great features but the main standout feature is the .26 Twin Motors that produce 2.5 horsepower each.  Combined with the chromed dual exhausts the Twin Titan has a look to it that just can't be duplicated in single engine trucks.
This truck is new in the box but we will get around to running it. But before we do, we are thinking of adding a pair of RB Innovations Superchargers.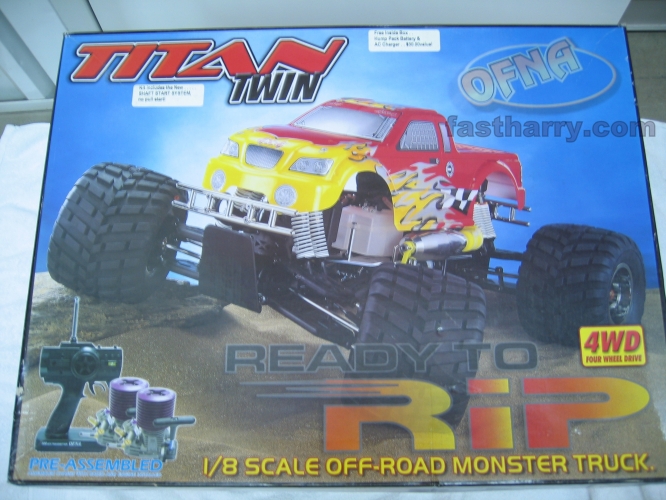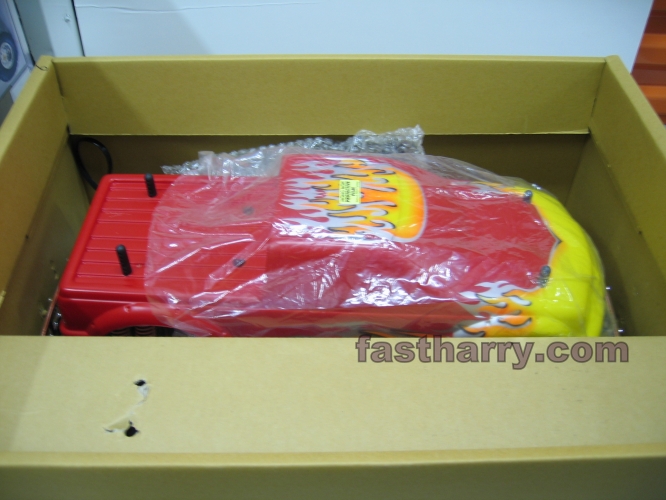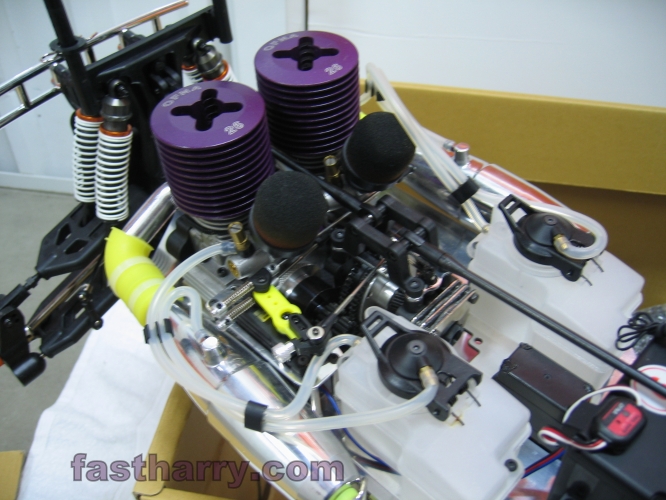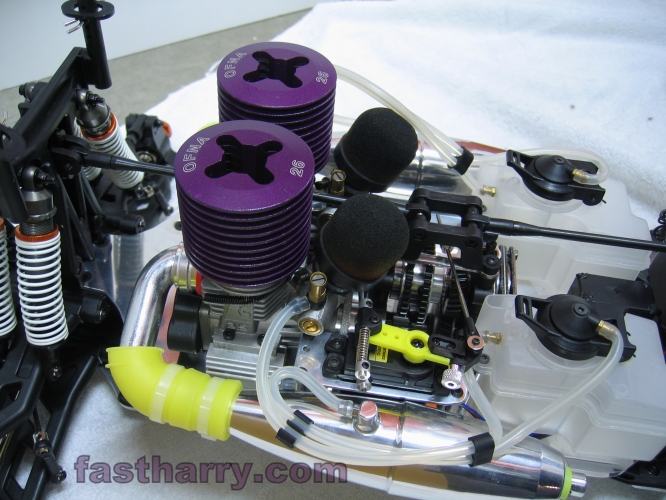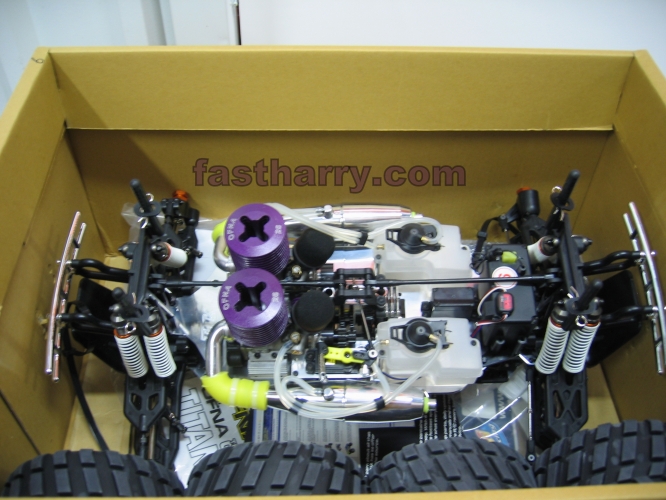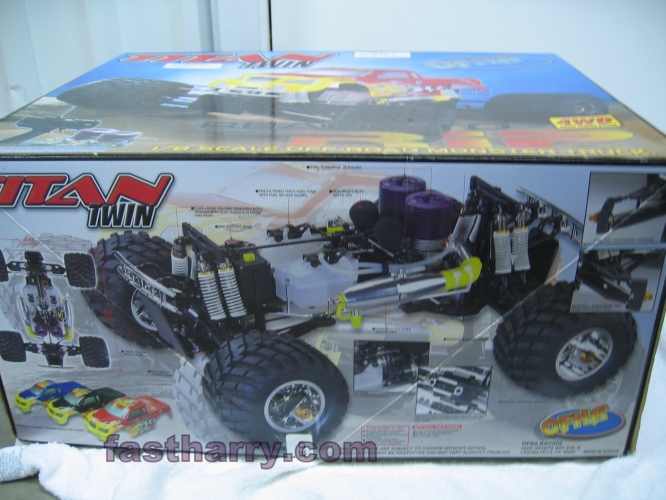 Related posts: